Welcome to
the Mediterranean Colours

There are days when the Mediterranean sun rises in a special way. It comes out to wake us up and remind us that there are many ways of living.
HybriQ+
Technology
The most sustainable Silestone® collection is here
We present the first Carbon Neutral collection by Silestone®. A commitment to sustainability in which we reduce and offset the emissions of the manufacturing process with reforestation projects.
In addition, all colours in the Sunlit Days collection feature HybriQ+® technology: A sustainable manufacturing process which uses a minimum of 20% recycled glass in its composition.
This collection is also the start of a collaboration between Cosentino and Equilibrio Marino to save the Mediterranean.
Sunlit Days is inspired by the evocative Mediterranean shades of a unique lifestyle.
A new breath of fresh air. A new spirit. A new Silestone®.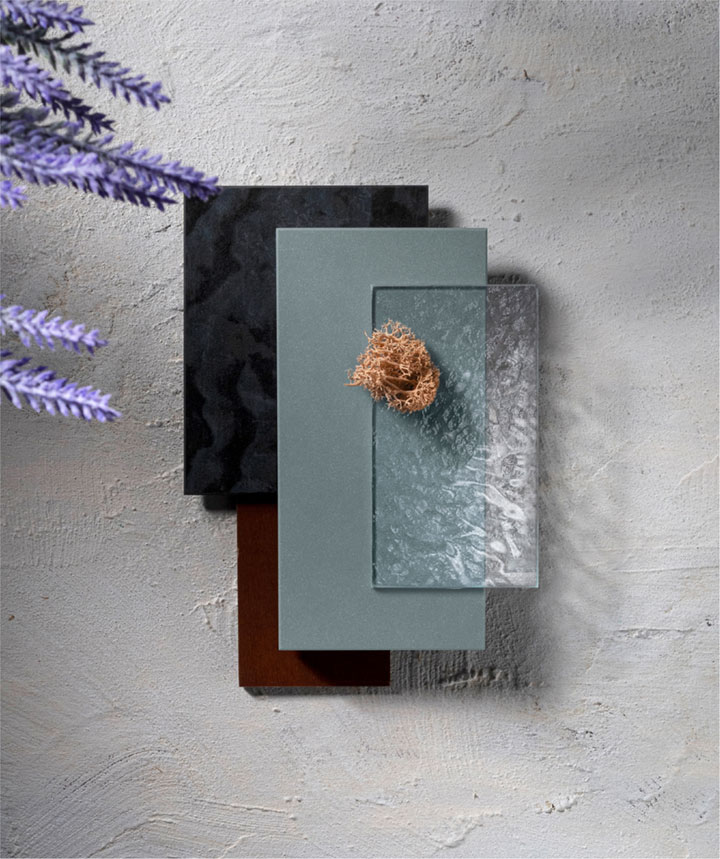 Cala Blue.

A blue reminiscent of sea salt.
A deep and stimulating blue colour which, with its interplay with light, balances between the depth and the surface of the sea.
Cala Blue pays tribute to the Mediterranean and the great work done by Equilibrio Marino to clean it, and with which Cosentino has joined forces.
Posidonia Green.

A green that breathes life.
Time stands still under the waters of the Mediterranean. The posidonia meadows sway in a mesmerising dance of incredible greens.
That is Posidonia Green. A green that invites us to surround it with colours and brings this beauty, hitherto inaccessible, to our spaces. A green with a variety of brightness and shade depending on the moment, like the nature of the sea that gives it its name.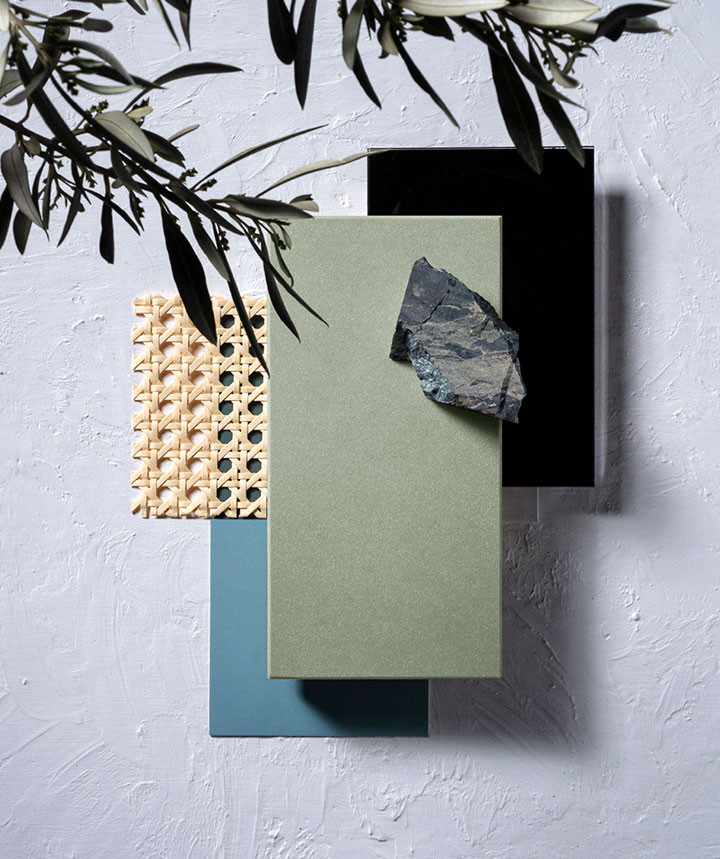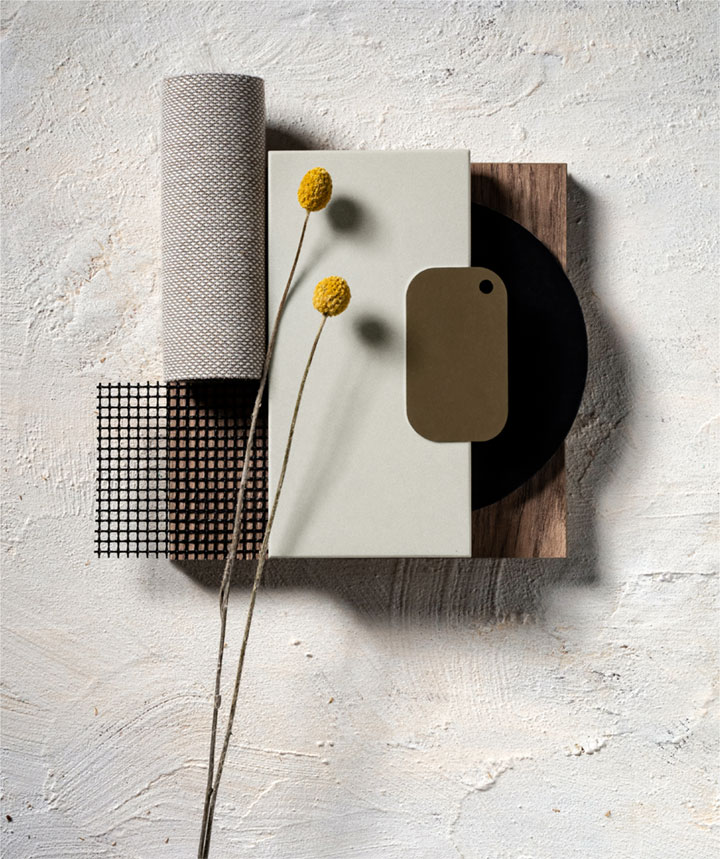 Faro White.

A white that brings light to the sea.
White is the colour of our Mediterranean. The one that clads the walls that the sun bathes in every day. The one that captures its light and evokes its warmth.
Faro White is inspired by the lighthouses that guide the way for ships. A very special white that tells stories of light and sea, and of people who love life.
Cincel Grey.

A grey that is not just grey.
Grey is just grey, some people say. Those people will speak of wood as just that, wood. They will not speak of ebony, almost jet-like, or crimson mahogany, nor will they understand when they look at a tree that it is not just that, but a cypress.
Wood is not just wood, nor is grey just grey.
Cincel Grey is a silky, fine-veined grey, full of nuances. A grey that reveals an array of contrasts between matt, glossy and reminiscent of other colours when bathed in light.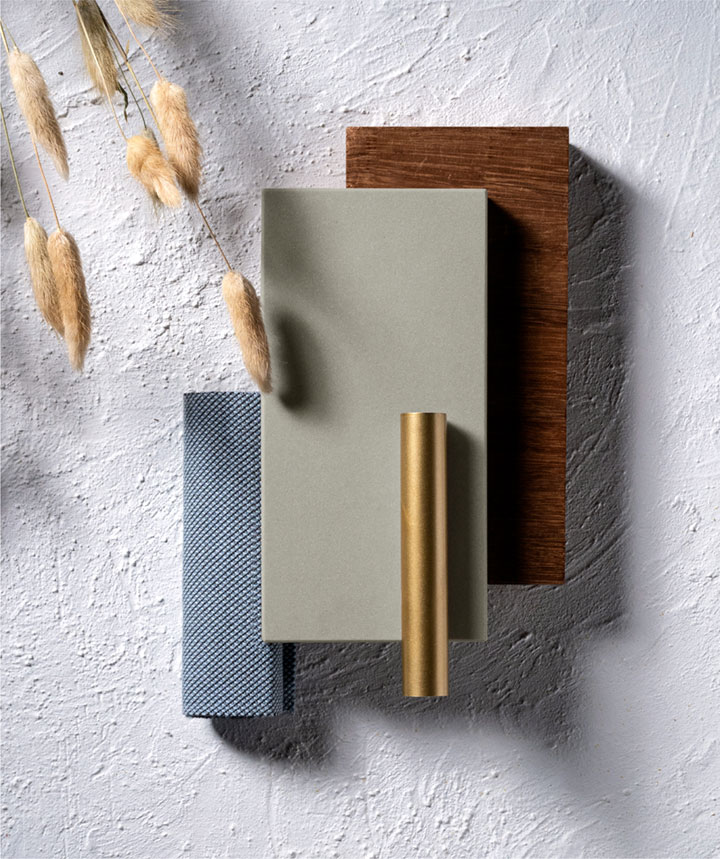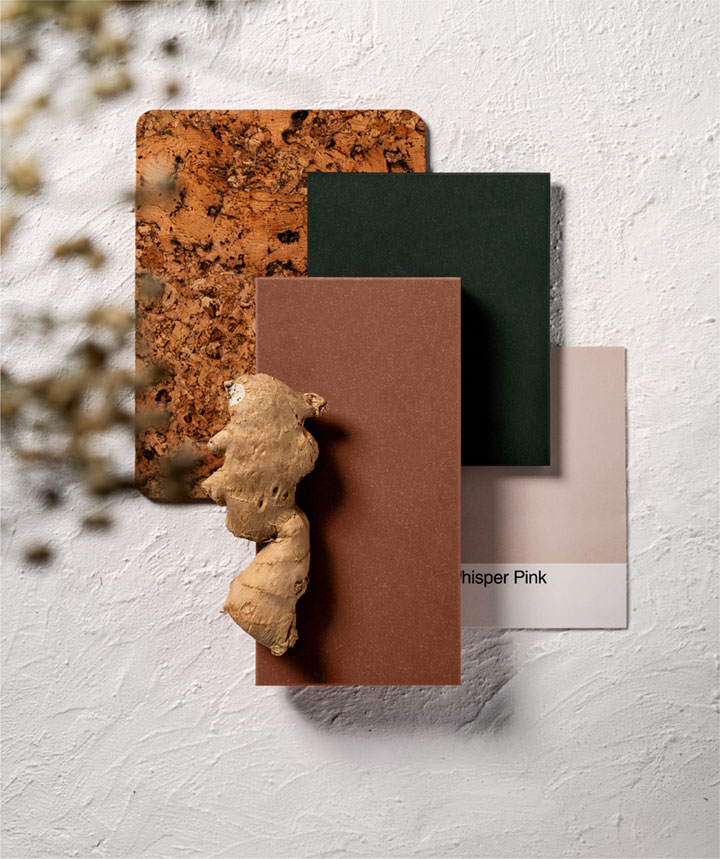 Arcilla Red.

A red that makes you fall in love.
There is a land that breathes fire and in which blood seems to flow; a land that is pure life. A clay soil of infinite red that displays intoxicating tones and brings warmth, life and joy.
That is Arcilla Red. A red that makes you fall in love. An earthy red shade that tastes like wine and smells of petrichor.

"A hymn to life
to preserve life"